Hardware Tycoon
50k Views! Discord server!
---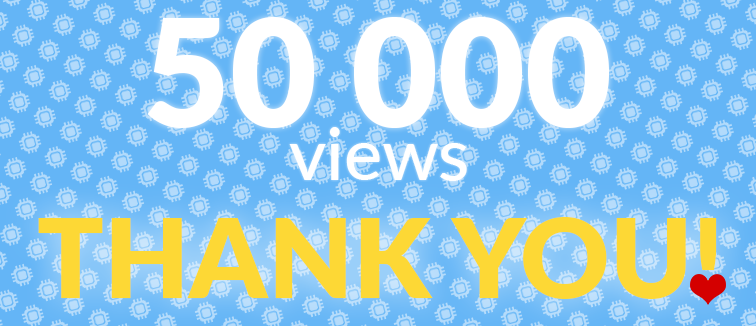 Wow. Where do I start... I guess this milestone is a good time to look back.
I have started working on Hardware Tycoon almost 2 years ago - during summer holidays in 2016. HT was supposed to be a from-scratch-rework of my previous game - HardwareZ (published back in February 2015), which was made in Visual Studio (not the best engine for games...). It was very crude, lacking any graphics, with pretty much just text and colors.
So in August 2016 I teamed up with my friend, who made pretty much everything art related. He's the one who made the UI, the windows and most noticeably, the garage. He gave me a lot of ideas, he inspired me, he taught me, he shaped the game. He has a huge inpact on how it looks today, and I'm not talking about his art. Senzo was my mentor. I've always looked up to him, he could do things I couldn't. I know you're reading this, and I know I've never expressed my gratitude. Not until today.
Enough about my friend though. The first version - 0.1 was ready after about 9 days of continuous work. I was honestly pretty burned out after. But I was happy. I was happy that I we made something. I published it here on itch.io on 18 August 2016. I've never heard about this site before, it was Senzo who told me about it (yeah, yet another thing I am thankful for). It did... okay. I didn't have any real goals or plans for the game back then, and I would have never thought It'd get close to 50k views.
After that, there was silence... a very long silence, lasting 11 months. After those 11 months I published 0.2. It honestly wasn't a huge update, not something you'd expect after that long anyway. But it was the most important. That's when Hardware Tycoon's popularity suddenly exploded. Just look at the chart:



Ever since then the game has retained somewhat stable ~200 views per day. That is a lot. From 500 views it went to 50 000 in 220 days. That is quick.
0.2 was so important, because that's when people started coming in. A lot of people. People like you - followers. People thanks to whom I am still here. People I should thank for being here.
Now there've been 5 updates (with 6th during development) in the past 7 months, which still isn't a great score. I would've never thought that my game could look like this. It's changed a lot since 0.1. Back in 2016 I wasn't very proficient with Construct 2 or Photoshop. I can provide much higher quality now.
Okay, the history lesson is over. Whew. I'm not good in expressing my emotions nor writing essays, especially when it's in a non-native language, so I'll keep it short from now on.

THANK YOU! Once again, and not for the last time, because I can't thank you enough. 50 thousand. That is a huge number. Just thinking that there are people who care makes me so happy.
Unfortunately 0.2.6 is not ready, so to celebrate I made a Discord server. Come visit us and talk about Hardware Tycoon or anything else! Invite link
I hope that you understood something. My English isn't very good, especially at 1am :P

Comments
Log in with itch.io to leave a comment.
Congrats! You deserve it.
Will join the discord ASAP