Hardware Tycoon
Long time no see - progress update
---
It's been way too long since the last devlog, it's time to fix that.
So here's what I've been up to:
-CPU Development window redesign (CPU Design from now on)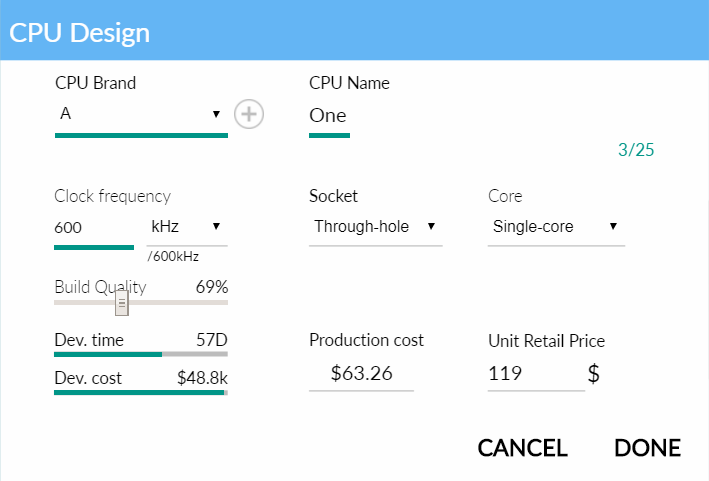 What's 'CPU Brand' you might ask? Right now it doesn't do much besides being a way to organize your products, but in the future you will be able to create sequel products. The better products you have in a brand, the easier it will be to hype a new one from that brand, but if your hardware turns out to be much worse than the rest, it will sell less.
At least that's the plan.
-More changes to history window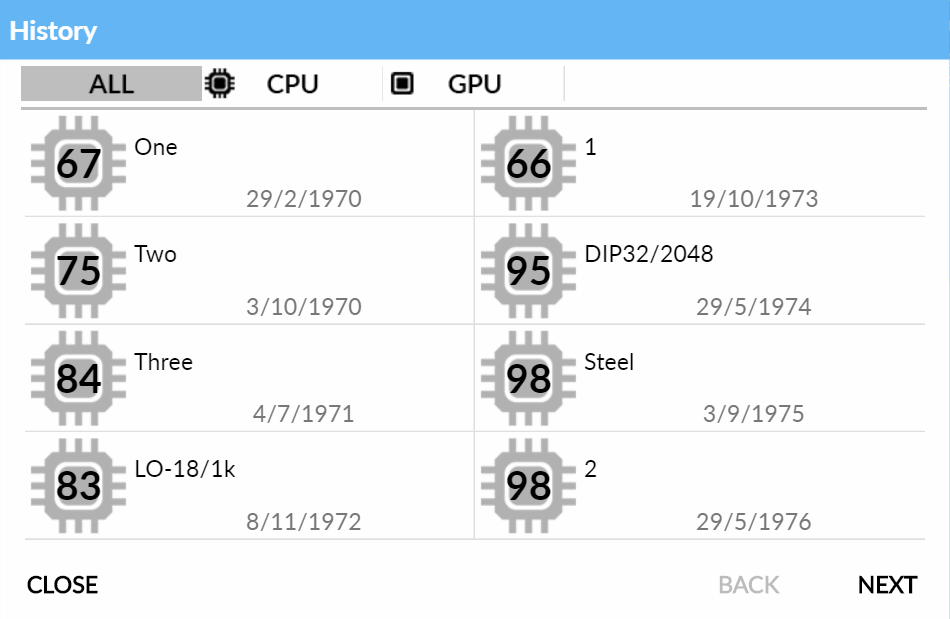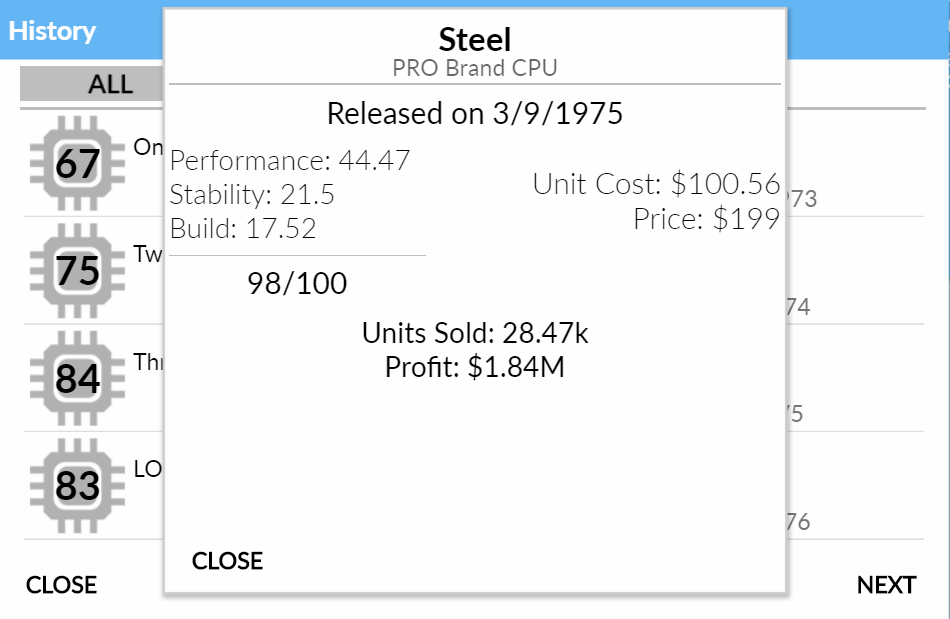 I still have to add the ability to see the exact components your previous CPUs used.
-Music

there are now 9 jazzy tracks made by Kevin MacLeod for you to enjoy while playing! (or you can just mute them)
-Changes to market and competition
more on that in the next devlog ;)
-Many other fixes and tweaks. Improvements to sale formula and popularity among others.
I won't bore you with the tiny details, you'll have to wait until 0.2.6 comes out for that.
In short: I am still here and 0.2.6 is slowly coming along!
Don't forget to join my Discord if you haven't already: https://discord.gg/ssRTkqz!
Comments
Log in with itch.io to leave a comment.
is there any more research to complete, like more mhz in our cpu?
nope, unfortunately not. I actually want to replace the current boring research system with a tech tree later, that's why I'm not adding any content like this in this update.
So when is the time where you drop these dev log updates
yeahh im hyped ... but could we get more hardware like ram videocards or harddrives ... would be nice