Hardware Tycoon
Hey!
I wanted to post a devlog over a week ago, but a lot of stuff happened, and I couldn't. But at least I have more stuff to talk about now!
I was working on marketing, but who cares when you can see this picture down here?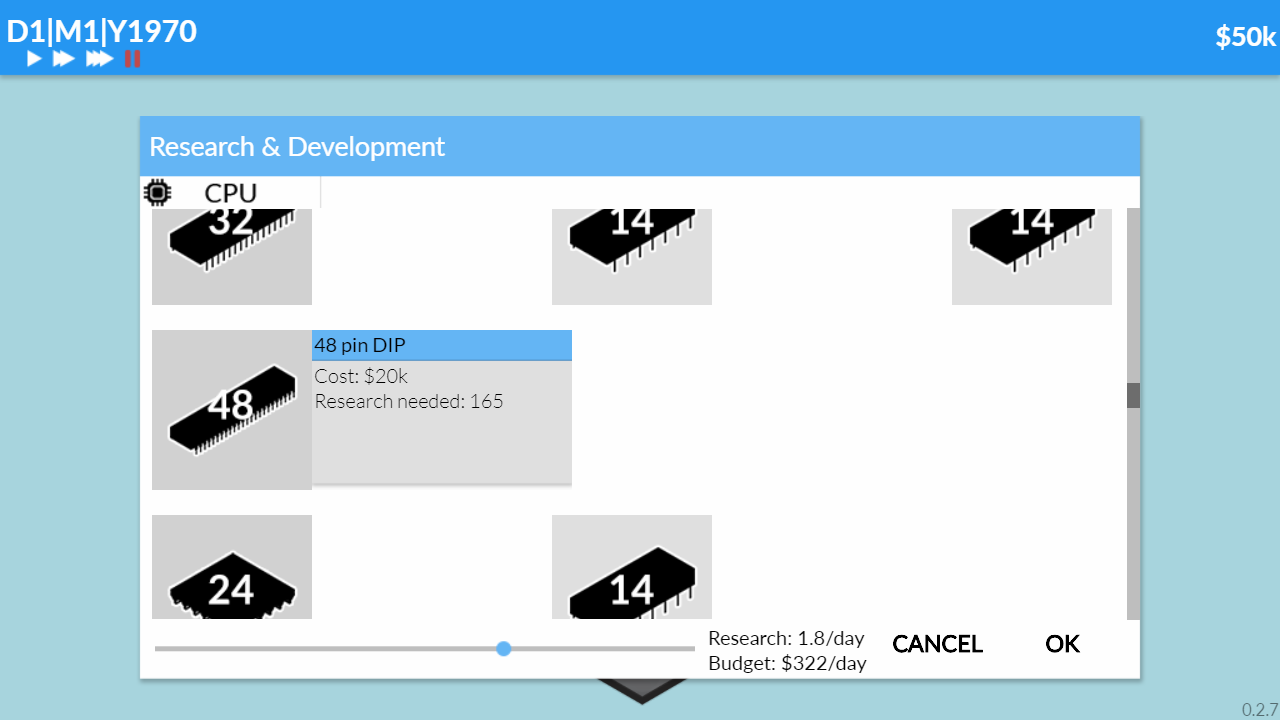 As you can see, I'm redoing research from scratch and now it's Research & Development with a "tech tree" and adjustable budget!
There are other pretty major changes connected to this, but I only wanted to remind you that this game exists in this devlog so I won't go into detail.
I will have to worry about school only for 2 more weeks, and hopefully I'll bring you more updates :D