Hardware Tycoon
Hey!
You haven't heard from me for a while, I know... That's because my drive died near the end of August and I didn't have my PC, but luckily I didn't lose any data and I'm back with a new drive.
Unfortunately I didn't make as much progress as I would've liked, but that doesn't mean I was just sitting around.
I've replaced an old messy plugin for line charts in finances and here is the result:

Not final, might change in the official release.

I finally have some control over the chart and it scales properly now.
Secondly, I've made R&D look less empty and added lines in between technolgies: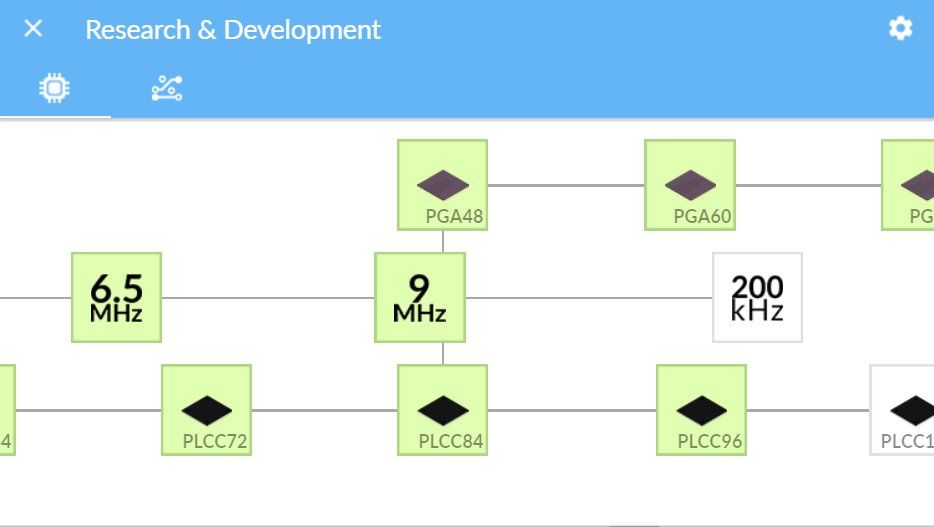 Not final, will change in the official release.
You can also see new PGA sockets ;)
Nothing else deserves to be talked about here, so I'll leave you guys with this, see you in the next devlog in 2 years!