Hardware Tycoon
Hi! You wanted me to post devlogs more often, so here I am.
I'm back from my trip and I started working as soon as I could.
This update will be mostly a visual/tweak/bug fix/content update. For example I made prettier, custom checkboxes in marketing: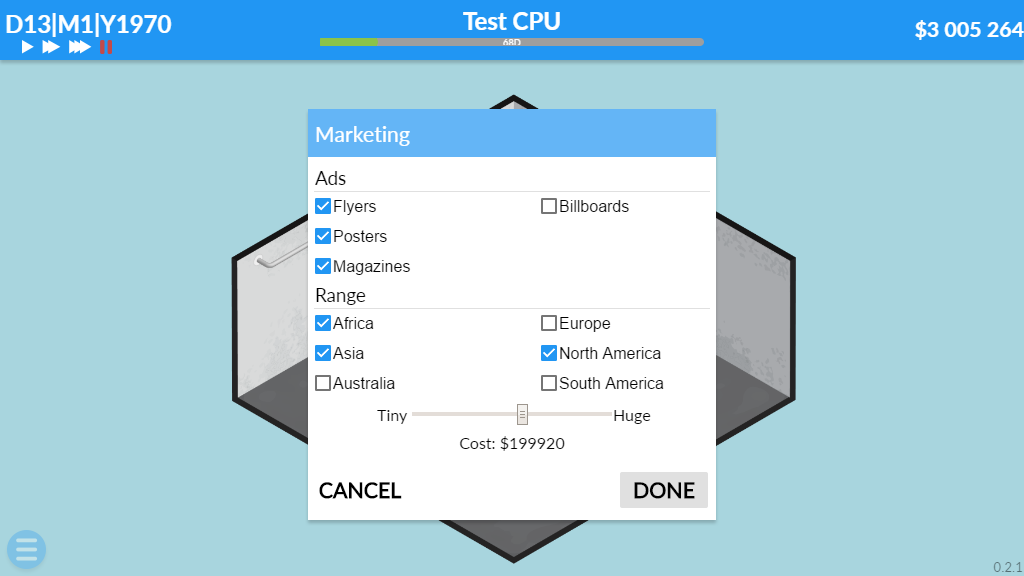 added some more animations and fixed small visual bugs. Except for that I want to further tweak the sale formula, add some cpu researches and features etc.
I also want to thank everyone for 5K views and 300 downloads! Last couple of days the game's gotten lots of views!

That's it for now! I'll write a new devlog before 0.2.1 is released. Stay tuned and thanks for the support!